Do you have an interest in the commercial art market? We are always open to receiving new works, writing and proposals from like-minded creatives. Send us an email with a little bit about your practice and we can go from there!



Issue 01 'Transaction'
Gatekeeper presents its first issue exploring the word 'Transaction', collaborating with exciting individuals who have shared their work and perception on the art market. Featuring work from: Honor Freeman / This is Not a Cult, Eline Benjaminsen, Matthew Burrows / Artist Support Pledge, Max Haiven, Charles Maddocks / Marley Gape, C-Jaye Newton, Robin Tarbet / Swap Editions.

Prefer listening? Issue 01's Audio Read through is available on Soundcloud and Spotify!
Editor and Founder, Lucy Alves and Contributor, Charles Maddocks sit down for an audio read through of Gatekeepers first issue.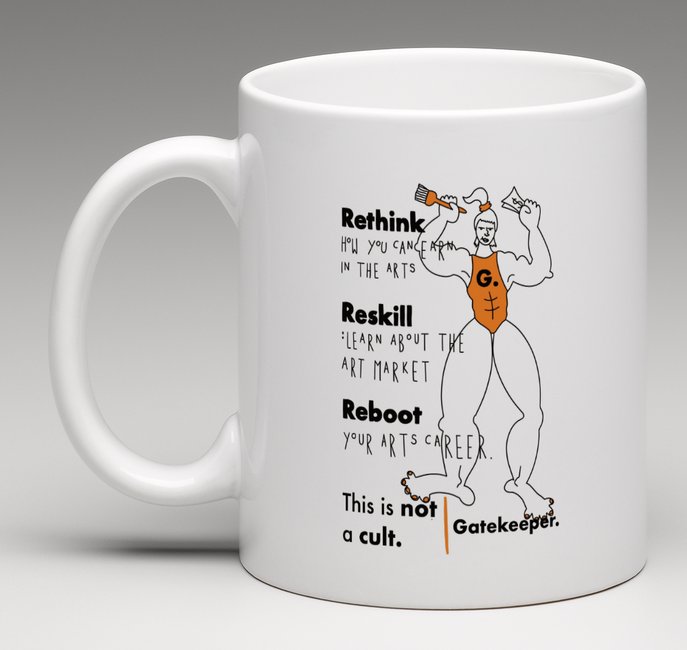 Gatekeeper X 'This is not a cult' mug
To help Gatekeeper raise funds for printing costs and various other expenses of starting up a new magazine we have launched a limited number of mugs with Honor Freeman's illustration from the first issue.

325ml Ceramic Mugs, Dishwasher and Microwave safe.