3 min read - Monday 20th September 2021
Value v Gross Value Added: how the Government's cuts contradict the Arts' contributions by Millie Robson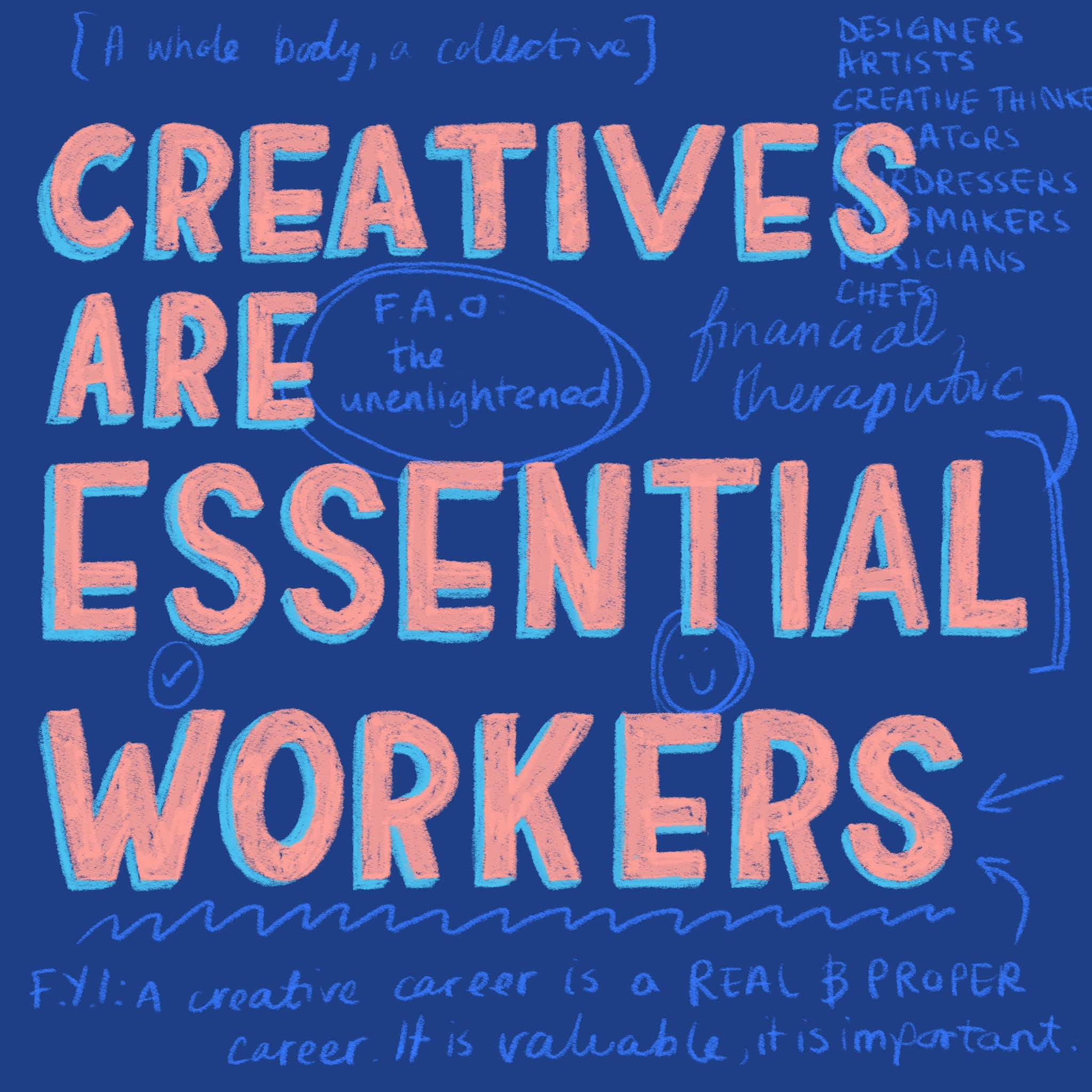 Following the recent headlines that funding for creative courses in the UK will be cut in half due to them not being on the '
priority list
' of subjects, there seems to be a sense of inescapable déjà vu. The disappointing truth is that this news is all too familiar. Every year, as if like clockwork, there are new headlines telling an old story: the arts are seen as unnecessary and valueless. The irony of this situation is that the UK's creative industries are one of the fastest growing sectors, with government figures from 2020 showing that the Creative Industries sector is growing more than five times faster than the national economy. To put this into numbers, the creative industries contribute almost
£13 million to the UK economy every hour
, and pre-pandemic statistics from Oxford Economics also showed that the Creative Industries directly supported more than
1 in 10 of UK jobs
.
Despite this, from a young age, we are instilled with a perception that arts and creative subjects are extracurricular activities that won't result in a viable career. This perception is reinforced by the introduction of education measures within the UK such as the EBacc, which places emphasis on 'core academic' subjects such as English, Maths and Science. This measure has resulted in a dramatic increase of pressure on schools to perform in these 'core' subjects, leading to them reprioritising funding away from Arts Education within the classroom.


Contrary to these actions by the government, the UK Department for Education stated that, 'art, craft and design embody some of the highest forms of human creativity. A high-quality art and design education should engage, inspire and challenge pupils, equipping them with the knowledge and skills to experiment, invent and create their own works'. Furthermore, UNESCO considers "Arts Education [as] a universal human right, for all learners, including those who are often excluded from education, such as immigrants, cultural minority groups, and people with disabilities". The recognition of the importance of Arts Education from these bodies implies that children would suffer without it; so why is it so often the case that, when funding cutbacks commence, Art and Design are one of the first areas to be impacted?


How a government can ignore its own statements and figures regarding the huge impact the Arts have, especially on the UK economy, is almost unbelievable; it should be questioned whether those in power realise the true definition of the Arts and the Creative Industries. Those in power take funding away from arts programs with one hand, yet consume so many products from the creative industries with the other. Their house was designed by architects and engineers; their clothes by fashion designers; their romantic meal out was cooked and presented by a highly trained chef; make-up for their latest TV appearance was completed by a make-up artist; the government's branding was created by a design studio; the Netflix show they watched last night? All designed, written, acted, produced, advertised, and reviewed by those in creative industries. The list is endless. If we didn't have creative thinkers, then the human race would not have survived, expanded and developed.


Perhaps the lack of appreciation for the Creative Industries comes from a lack of understanding. Maybe we shouldn't be blaming those who defund and devalue the arts, because in actual fact they are just uneducated in what the definition of a 'creative' is. Perhaps it is our time to show the true variety and endless diversity that the Arts have to offer and maybe only then will those unenlightened individuals understand that, without creatives, the country would be a much less rich place.