2 min read - Saturday 21st August 2021
The Power of Protest? Protecting political opinions against creative censorship.
By Natascha Ng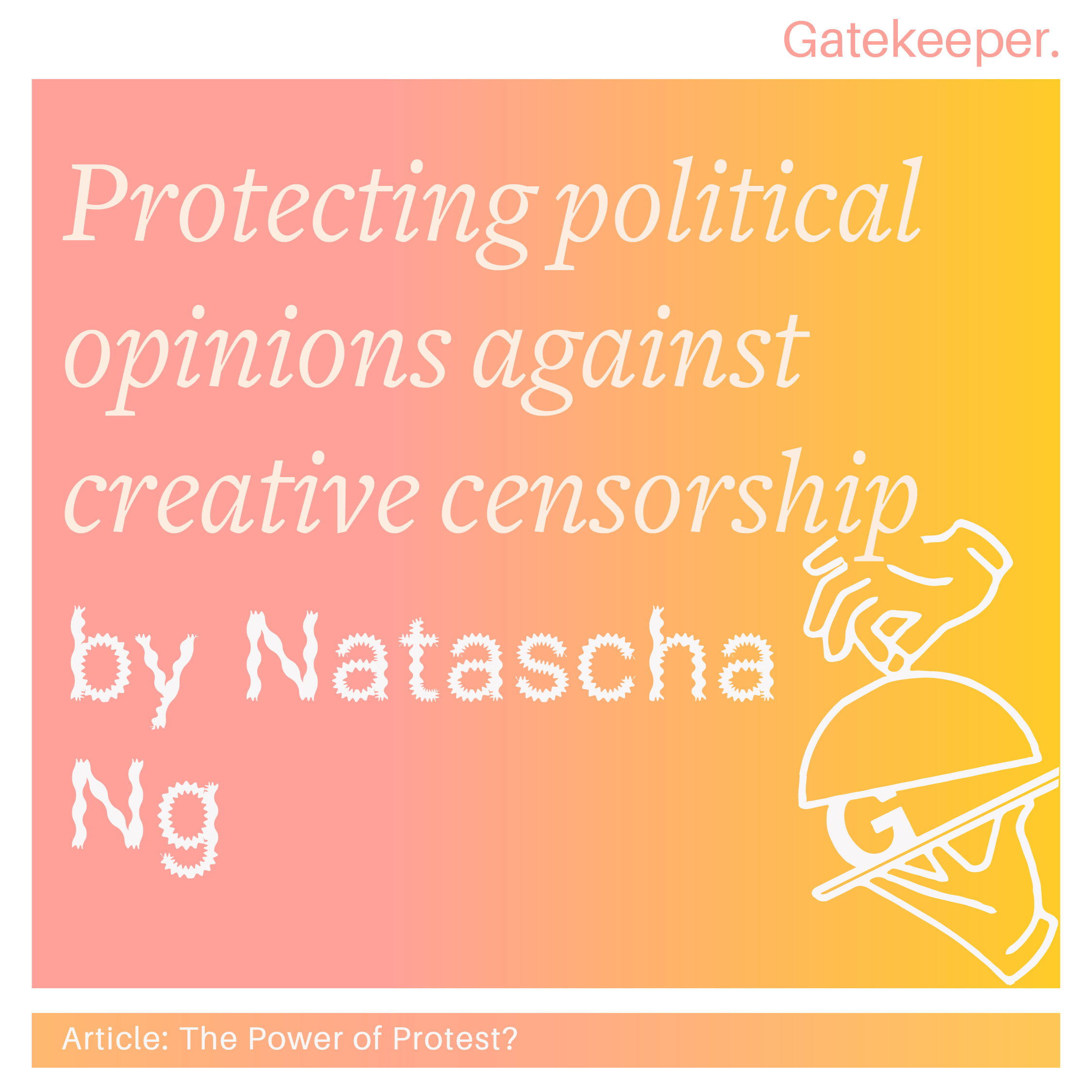 Turner Prize-nominated research group, Forensic Architecture, threatens to pull their exhibition from Whitworth Gallery after the opening written statement was removed from display.
Forensic Architecture, a research agency investigating human rights violations, whose digital models of crime scenes have been cited as evidence at the international criminal court launched their first exhibition in Manchester, Cloud Studies, 2nd July 2021.

Cloud Studies explores the power that is held in the air we breathe. Manchester International Festival describes how 'tear gas clouds spread poison where we gather, bomb clouds vaporise buildings, chemical weapons suffocate entire neighbourhoods and air pollution targets the marginalised. Our air is weaponised. Our clouds are toxic.'

However, Cloud Studies received backlash from UK Lawyers for Israel (UKLFI), the Manchester Jewish Representative Council (JRC), Northwest Friends of Israel (NWFoI) and the Manchester Zionist Central Council (ZCC), contesting that the opening statement contained inflammatory language. Consequently, The Whitworth Art Gallery removed the opening statement, which was written by Forensic Architecture to introduce the exhibition and stand in solidarity with Palestine.

Eyal Weizman, the Israeli-born director of Forensic Architecture, says that he 'repeatedly objected' to the removal of the text and refused for the exhibition to take place 'in an incomplete form'. The opening statement refers to well-documented realities in Palestine, endorsed by major human rights groups, and conveyed the artist's support for the country. Therefore, the exhibition remains temporarily closed while the university re-engages with their decision to remove the introductory statement from the exhibition.

It is now hoped, as announced by the gallery's director Alistair Hudson today, that the exhibition will reopen 'in full' later this week with the text displayed in its entirety.

While the conflict is controversial, art is a space in which this can be explored. Art shouldn't be censored or compromised, especially not in educational settings. Therefore, despite the contention surrounding this, Weizman's defence of his statement is vital in a world where freedom of expression is challenged. Art is a paramount form of protest and Eyal Weizman demonstrates the importance to counter censorship within art.