8 min read - Friday 13th November 2020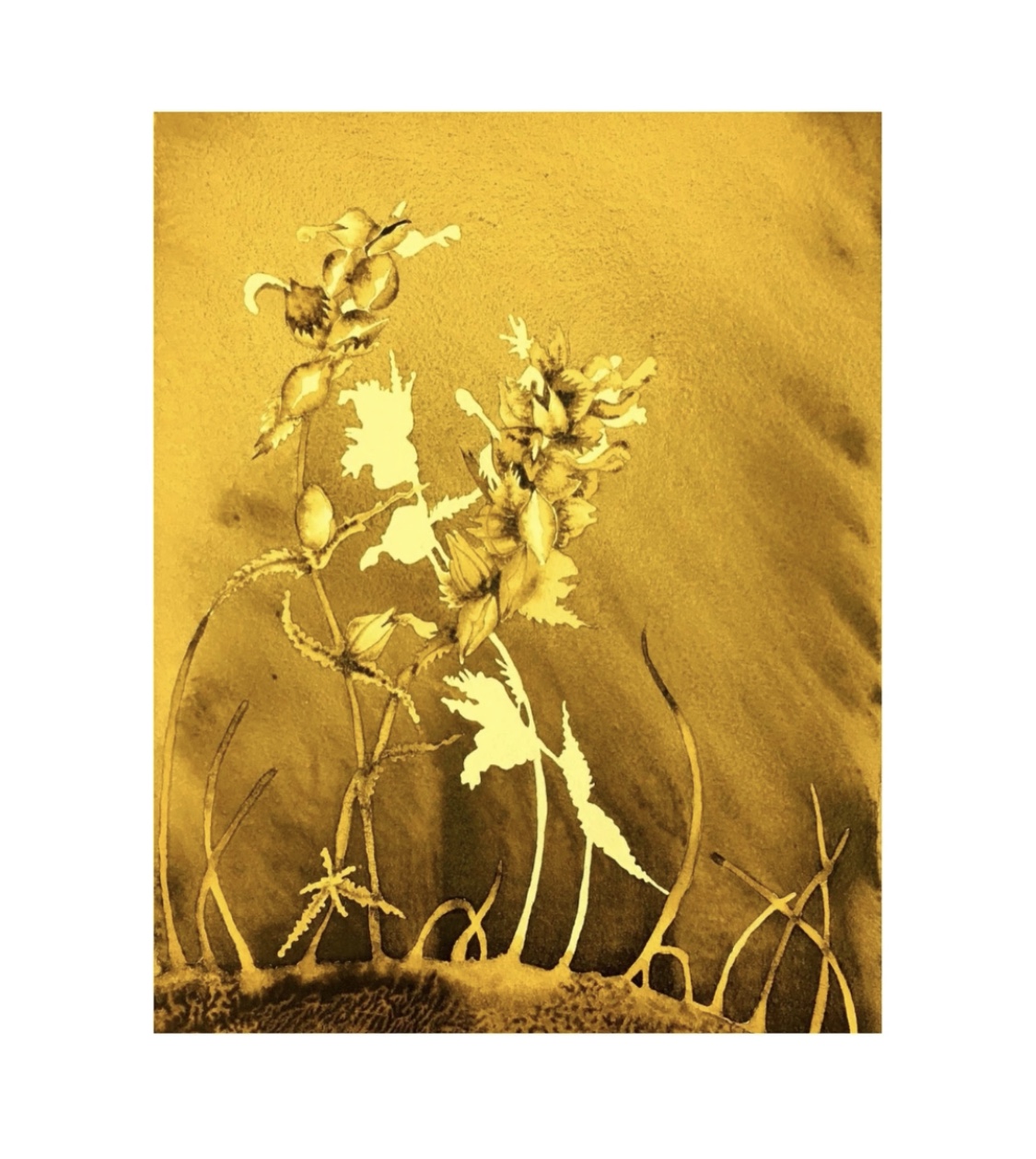 Towards a Generous Culture: In Conversation with Matthew Burrows


UK Artist Matthew Burrows discusses his journey into the art world and the success of his new initiative Artist Support Pledge (ASP). Artists and makers can post their image to Instagram using #artistsupportpledge and pricing their work at no more than £200. Every time an artist reaches £1,000 of sales, they pledge to buy £200 of work from other artist(s). We spoke to Matthew about how ASP is changing the landscape of the art market.

Explain to us how Artist Support Pledge began:

On March 16th, I had to cancel 2 forthcoming workshops and a solo show due to Covid-19. It seemed that every message I received was regarding exhibitions closing, galleries closing, work ending. I felt a wave of desperation, acknowledging that this was going to be really bad for artists.

I wanted to support friends and colleagues. I thought: I've got this network with a culture of trust and generosity, I can use the people in that to support one another.

It had to be an economy; a means to financially support each other. It was just a matter of coming up with an economic formula that worked – a low price entry and an act of generosity through paying back into the system.

From there, I wrote a list of what I thought a generous culture should be. Whenever someone asked me a question, I would look at the list and think: right, what's the generous answer? Lots of people were asking 'can I submit work to the Artist Support Pledge?' My answer was and always is: YES.

And that's how it started. I had modest expectations when I launched it but within 24 hours it was clear it was going to be something huge.


You now have some quite well-known artists participating in the Artist Support Pledge. How do you intend to regulate the system and keep it inclusive of everybody?

That has been a challenge from day one. I can't police it and its not supposed to be policed. The Pledge is based on cultural values and a code of conduct. It is a very simple formula and if everyone buys in then it is very effective. I took principles from hunter-gatherer societies, including the idea that all assets are shared across the community, and I wanted to create an economy that replicated this. We rely on trust and generosity of the community to self-police, and most people do honour the code of conduct. They are excited by it - not only about earning money but supporting friends and colleagues.

The Artist Support Pledge is great as it allows artists to be successful on reflection of their own art. A key failing of the current art market is that an artist's success is dependent on a gatekeeper, somewhere, deciding if you are hot or not. Artist support Pledge accepts everyone, promoting equal access and equal opportunity.


So how can emerging artists be successful within the Artist Support Pledge?

It's not like the art market, it's a different economic model and culture. You cannot just post your work; you are dealing with a dynamic economy and the algorithms are always shifting. You have to follow the 'how to' guides and top tips on the website. Read the guidelines. When you follow them, it works.


Do you feel that there are any limitations for the Artist Support Pledge?

Well yes, there are two: human behaviour and technology. I feel that these are very much interlinked.

The human behaviour part concerns maintaining the cultural values and the community that buys into the Pledge; these are what have made the Pledge so successful. A generous culture is not only economically effective but having a culture, a community and an economic model that works makes the Pledge accessible.

Second is the limits of technology. Instagram has developed algorithms that favour sociability (which is why it is so important to follow the Pledge guidelines). The more you dynamically engage on Instagram, i.e. like, comment, post consistently at the same time, the more exposure your content will get. The algorithms will pick up on the activity and they will drive the content.


Has this new economic model within the Artist Support Pledge changed your outlook on the commercial art market model? And, do you think that the commercial art market may change as a reflection of the success of the Artist Support Pledge?

I don't know, really. Nobody really knows, as no one knows where the commercial art market is going at the moment. I think Artist Support Pledge will be around for a while yet. But it's a new model and there is no other platform really like it to compare.

A really great challenge that the Pledge has posed to the art market is that there is an alternative way for artists to make a living whilst maintaining their practice. It is showing them a different economic model.

I think the mainstream market has survived and been backed up by artists as there has been no other economic model; no other way of doing it. So, you either buy in to the system of power and elitism or you don't have a career, and I don't know any artists that like that system.

What the Artist Support Pledge may have done is highlighted that it's not that we don't need the mainstream art market, but that art doesn't need to be so exclusive; it has shown that there doesn't need to be so many gatekeepers. I'm not so sure that the current art market is a model that we can all accept anymore.